Tianli Forestry Tires
Check out our prices and current ads!
After selling new and used tires, we have taken steps to do our own import of tubes and tires. After a first visit to the tire factory in 2006, we made a thorough follow-up on what we saw. As a result of our impressions and research, we finally decided to start a cooperation with the factory.  
All along the way, we have put in our own ideas and experience, as well as valuable feedback from our test drivers. The producers have been very cooperative and listened carefully to our suggested changes. As a player in our business, since 1967, we feel that we have a strong knowledge regarding forestry machines and tires. Together with the impressions from the forestry "folks" and their every day environment, it all added up to a great result. 
It is our goal to provide the market with a great tire, developed in Nordic conditions and to a competitive price. We offer the same warranties for our tires, as the other larger players in the market. 
The latest introduction to the range was the "High Flotation" tire, which has extensive surface contact, low ground pressure in relation to its' loading capacity. Accordingly this tire causes minimal damage to terrain and young forest. The angle of the pattern helps the self cleaning in slush and clay and has proved to give great traction and steerability. The rubber mix is developed especially for and in Nordic environments. Twenty 20 layers of kevlar reinforcement on the sides, make the tyres resistant towards punctures. Another important feature is the pattern depth, and that the rubber mix is extremely resistant towards cuts.
Our guiding stars regarding tyres, are:
Wide and deep selection = fast deliveries
High quality = good warranties
Knowledge = safety
Profitability for all parties = long term basis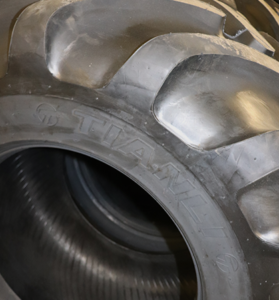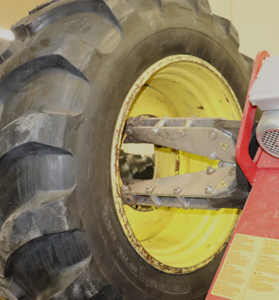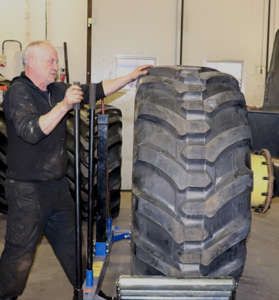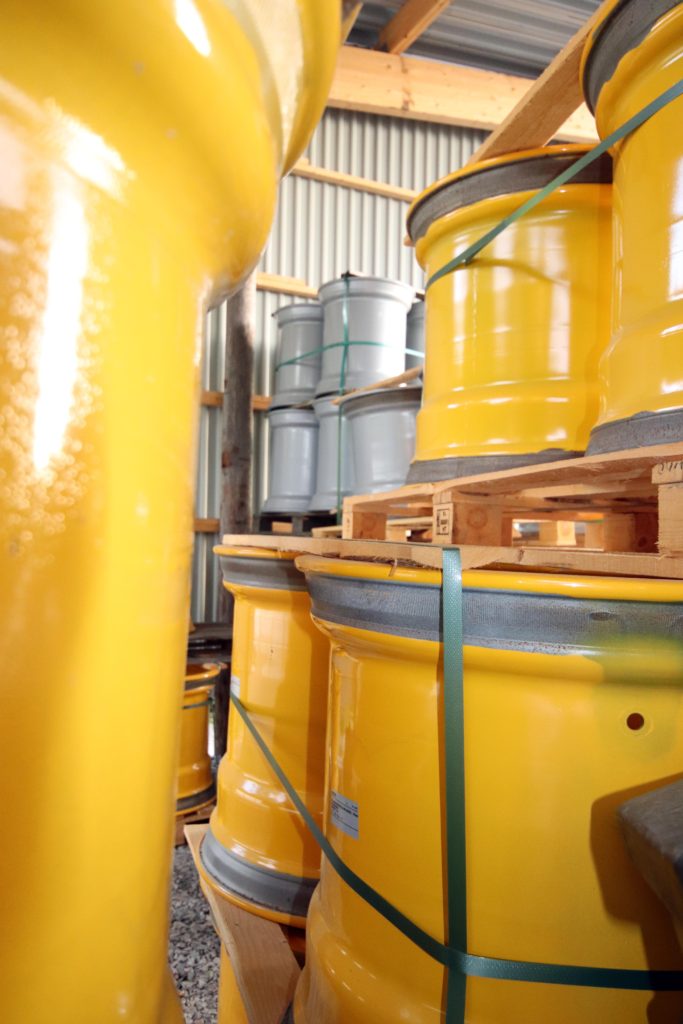 And we've got rims and tubes too!
Du vet väl att du även kan köpa till nya (eller begagnade) fälgar och slang? Vårt sortiment täcker in de flesta dimensioner. Ring vårt reservdelsteam eller kolla på mascus.se för annonser.