Grapples for thinning, clear cutting and brushwood
XL Grapple is our own brand of forestry grapples, and the latest addition to our own brands. The grapples will become available during the fall of 2023 and the beginning of 2024. There will be a total of eight different variants available: four standard grapples and four brushwood grapples.
XL Grapple Standard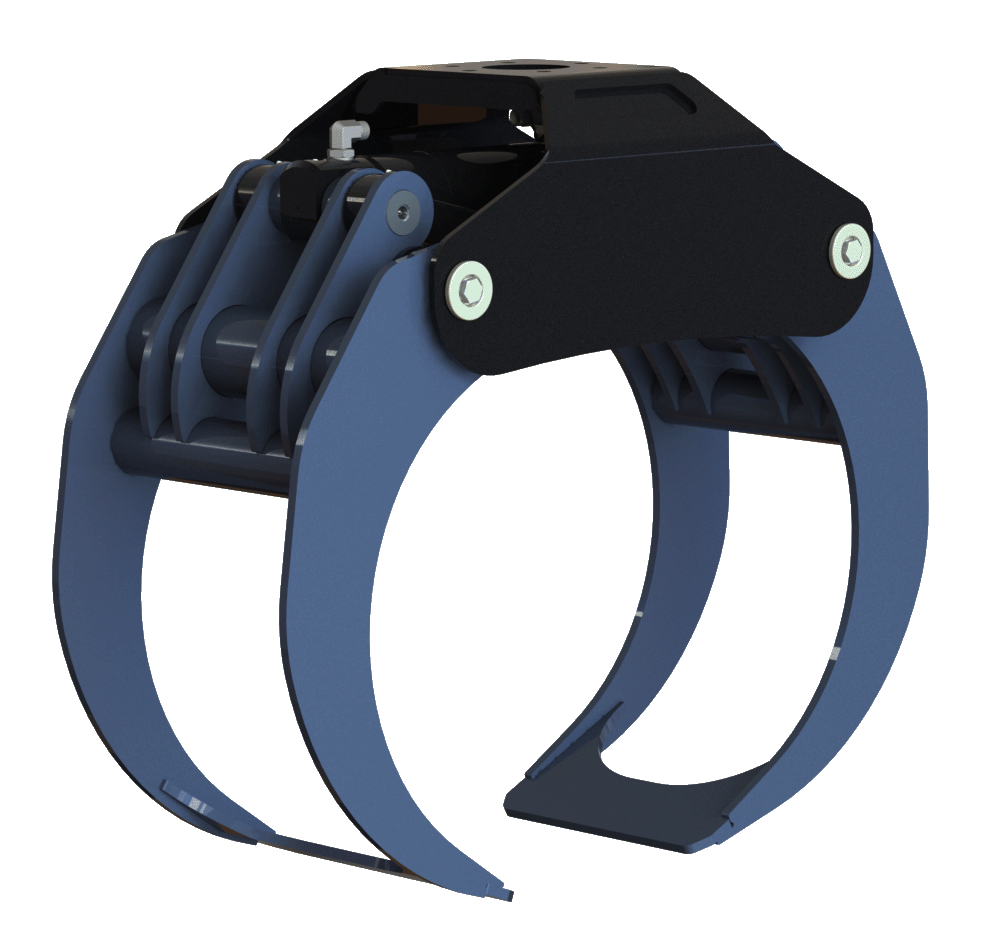 XL Grapple Standard is our log grapple, available in sizes suitable for both thinning and clear cutting. The grapple provides you with control over log handling and is designed in a way that ensures smooth timber rolling. This also minimizes the risk of the grapple digging into the ground and bringing along soil, peat, and other debris.
XL Grapple Standard is available in sizes 025, 028, 035 and 040.
The first product to launch will be our Standard 028, which will be available on the market by September 2023. The remaining standard grapples till continue to launch during the fall and beginning of 2024.
XL Grapple Energy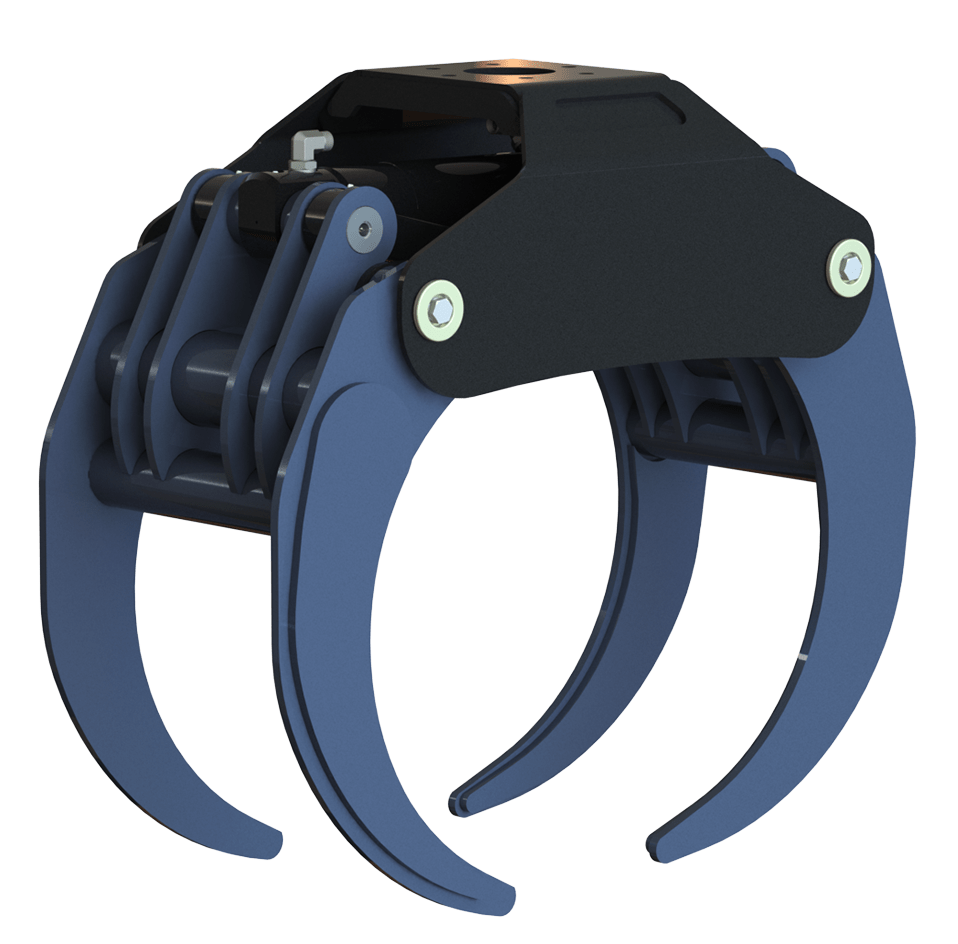 XL Grapple Energy is our energy wood grapple, designed for effi cient handling of brushwood and other biomaterial. The open, bladeless claws provide you with a strong grip on the material while allowing it to easily release from the grapple without getting stuck upon opening.
XL Grapple Energy is available in sizes 025, 028, 035 and 040.
The Energy graplles will launch during the fall of 2023 and beginning of 2024.
Quality grapples at low price
The purpose of XL Grapple is to provide a range of grapples for professional forestry, at prices that are affordable for both large and small businesses. One of our main objectives is therefore to work with as few intermediaries as possible from idea to final product. Through close collaboration with our manufacturer in Sweden, we eliminate intermediaries that otherwise add costs that affect the end customer.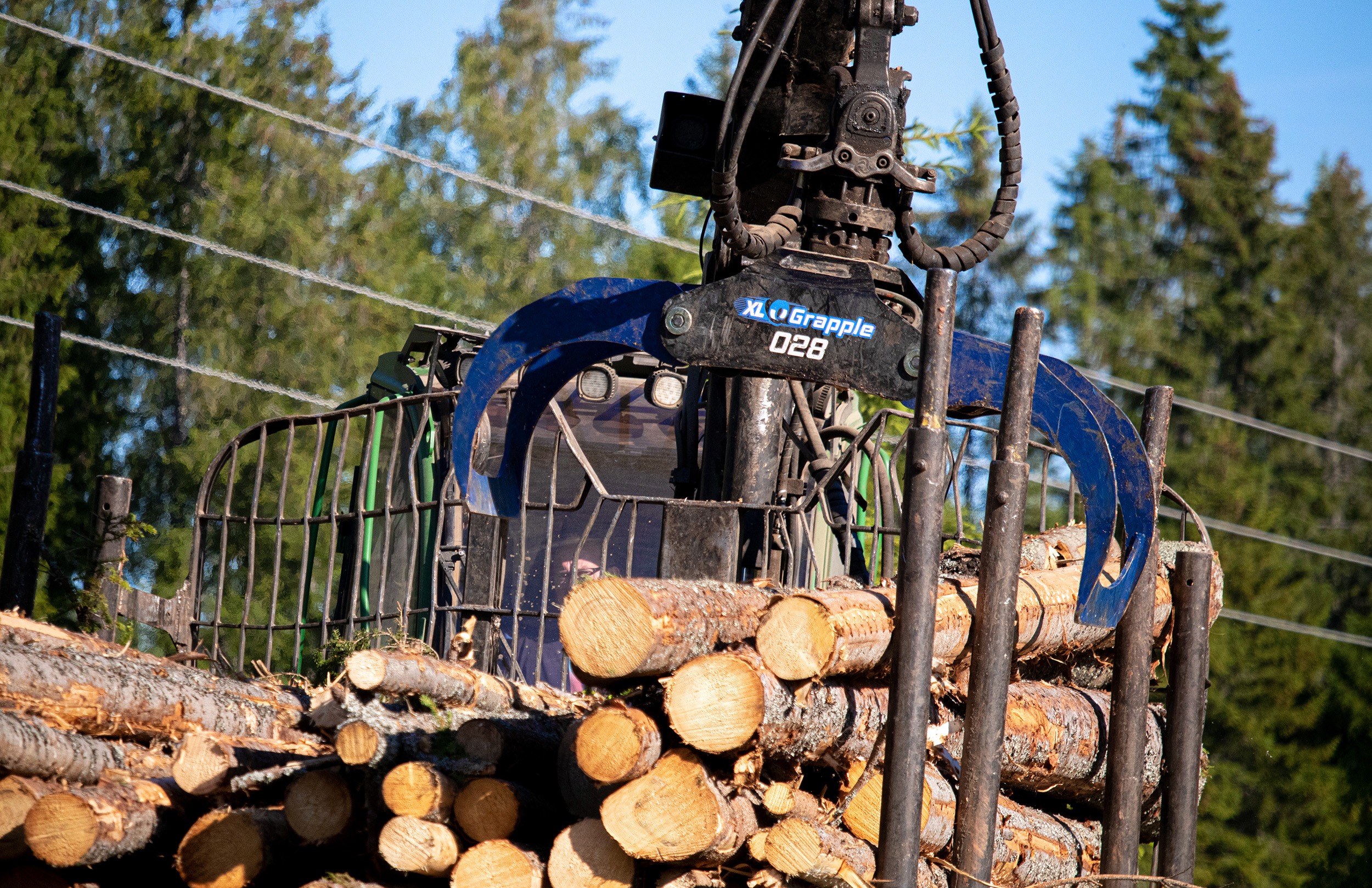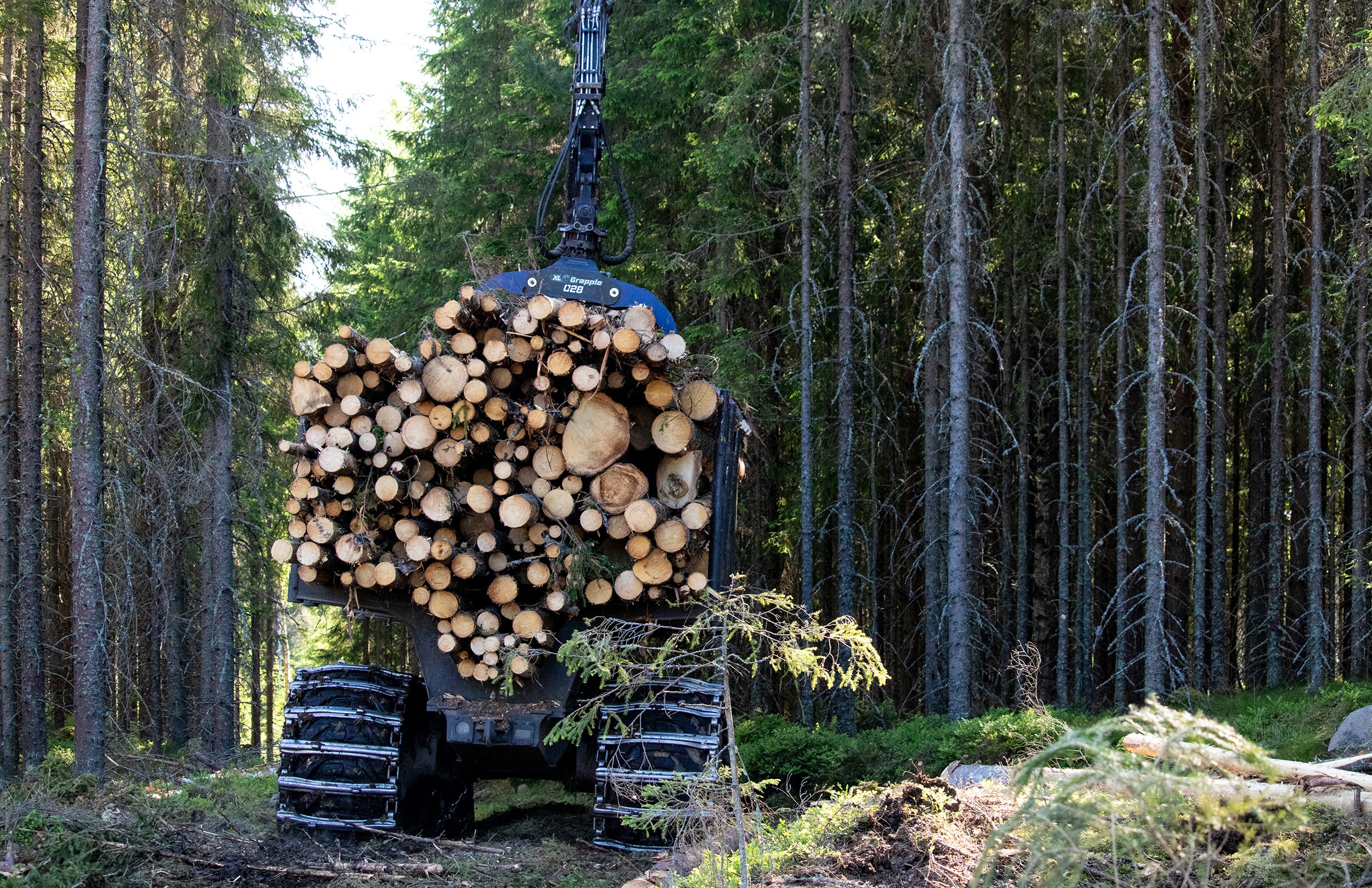 Grapples made in Sweden
XL Grapple is developed by Koppom Maskin and manufactured using Swedish steel, which provides strong, durable grapples, assembled with as little unnecessary material as possible.
Wear and impact resistance
A reliable grapple needs to withstand wear from materials such as wood, stone, and metal. The claws of the XL Grapple are therefore made from Hardox®, an exceptionally hard wear-resistant steel designed to withstand abrasion. The steel is also tough enough not to fracture upon encountering strong impacts when loading.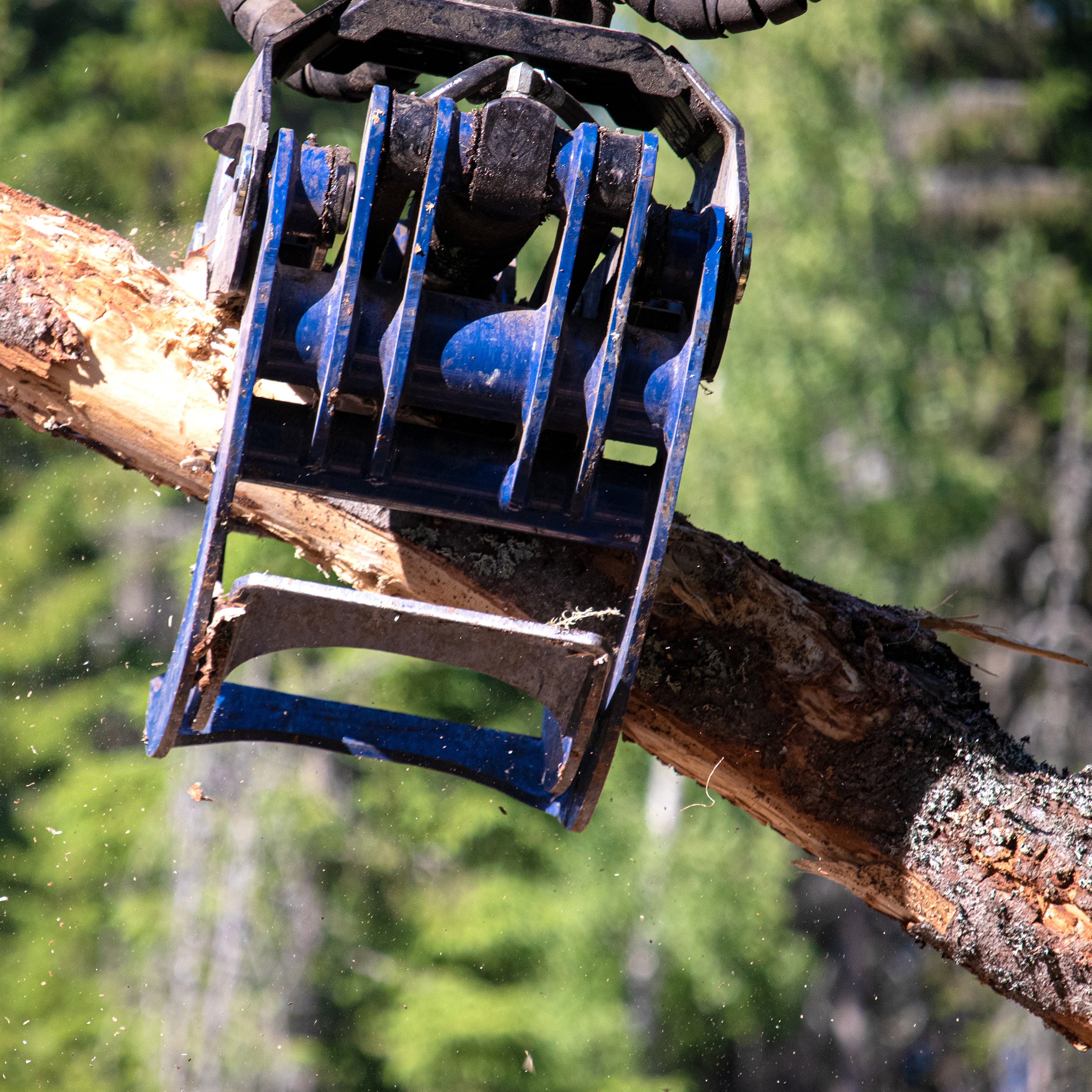 Minimal material and long lifespan
Utilizing as little material as possible has several advantages. The stand of the grapple is therefore made from the structural steel Strenx®. This steel boasts a very high strength, requiring less material to craft a long-lasting grapple. This allows us to offer high-performance grapples at the most competitive prices possible.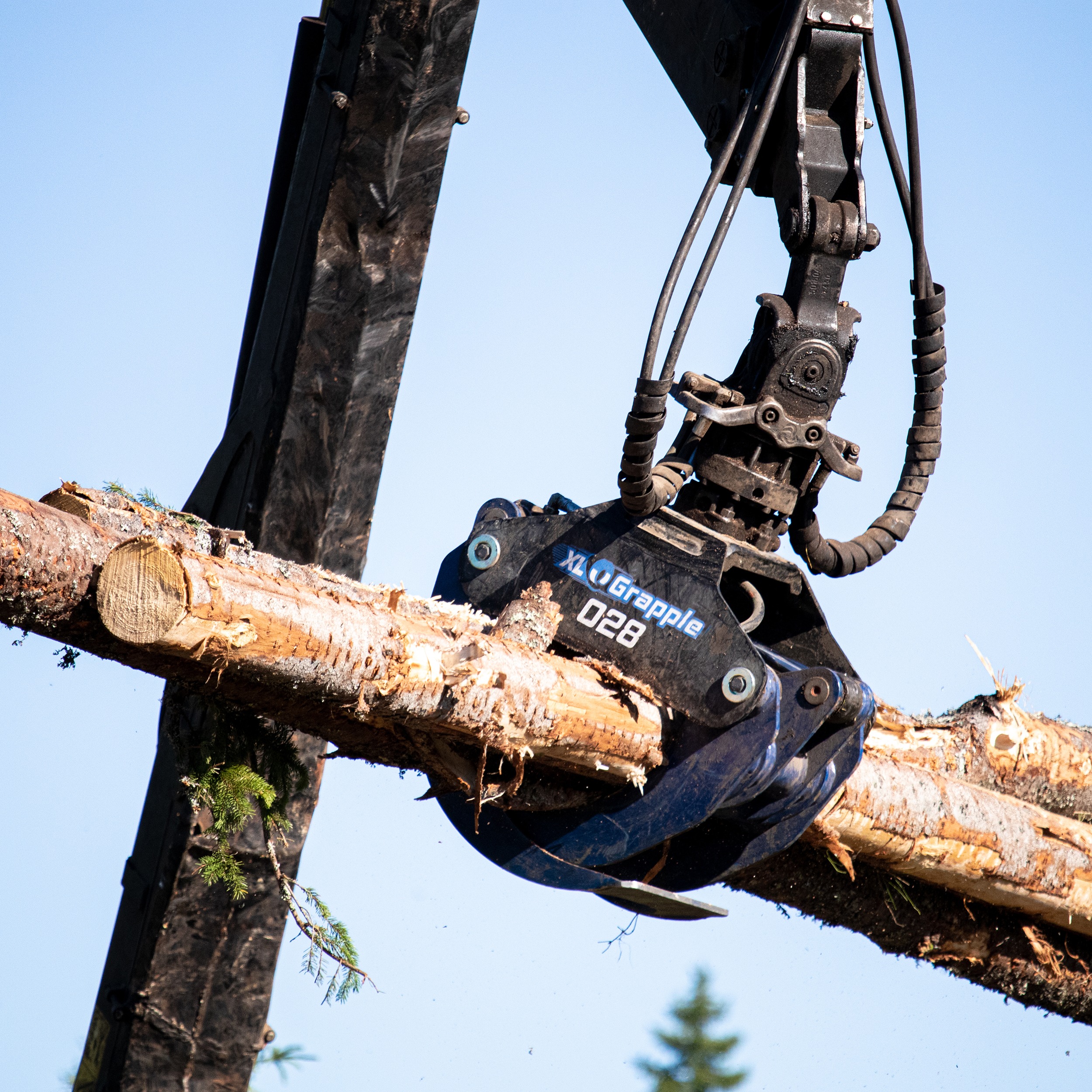 Contact us
Would you like to place an order, or do you have any questions?
+46 (0)73 – 422 70 54
amund@koppommaskin.com
---
Download product sheet