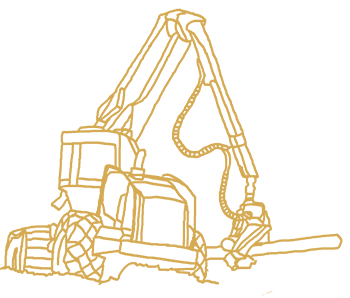 Koppom Maskin AB is a family run business. Tommy Jorälv started up small scale in 1967, basically buying and selling forestry machines.
Since the beginning of 2000 his son Oskar too sells machines but also spare parts and accessories and runs the workshop and dismantling operations. All is performed in a close cooperation. Tommy's daughter Linda takes care of financial and administrative tasks for both companies.
From 1974-1980 we were a distributor of new ÖSA machines and from 1996-1999 a Ponsse distributor. However, the sales of used equipment has always been important.
The dismantling began already at the end of the 1970s and has grown ever since. Today we dismantle 150 machines per year.